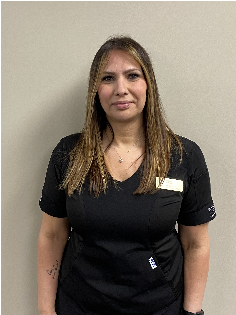 Kendra Santiaguel
Kendra is a graduate of the Wellington College of Remedial Massage with completion of 2200 hours of training in osteopathic based musculoskeletal assessment and treatment. Throughout her last year of training, she has completed her practicum hours with Joe Caldwell and has enjoyed getting to know and treating current clients at the clinic.
As she continues to grow as a Massage Therapist she looks forward to taking more courses to further her education to provide the best client care possible. One of her passions is sharing the broader perspective of wellness that exists and sharing that with clients that may be new to the approach and working to address their concerns.
With roots in Pinawa, Kendra is excited to work with and contribute to the well being of her neighbours. When she is not at the clinic you can find her enjoying time with friends and family, in nature near the water either at the beach, swimming or kayaking.